Young people with severe learning disabilities in Cambridgeshire and Peterborough are being supported by a new service, shaped by ARC EoE (NIHR ARC East of England) researchers and health professionals working with families.
Image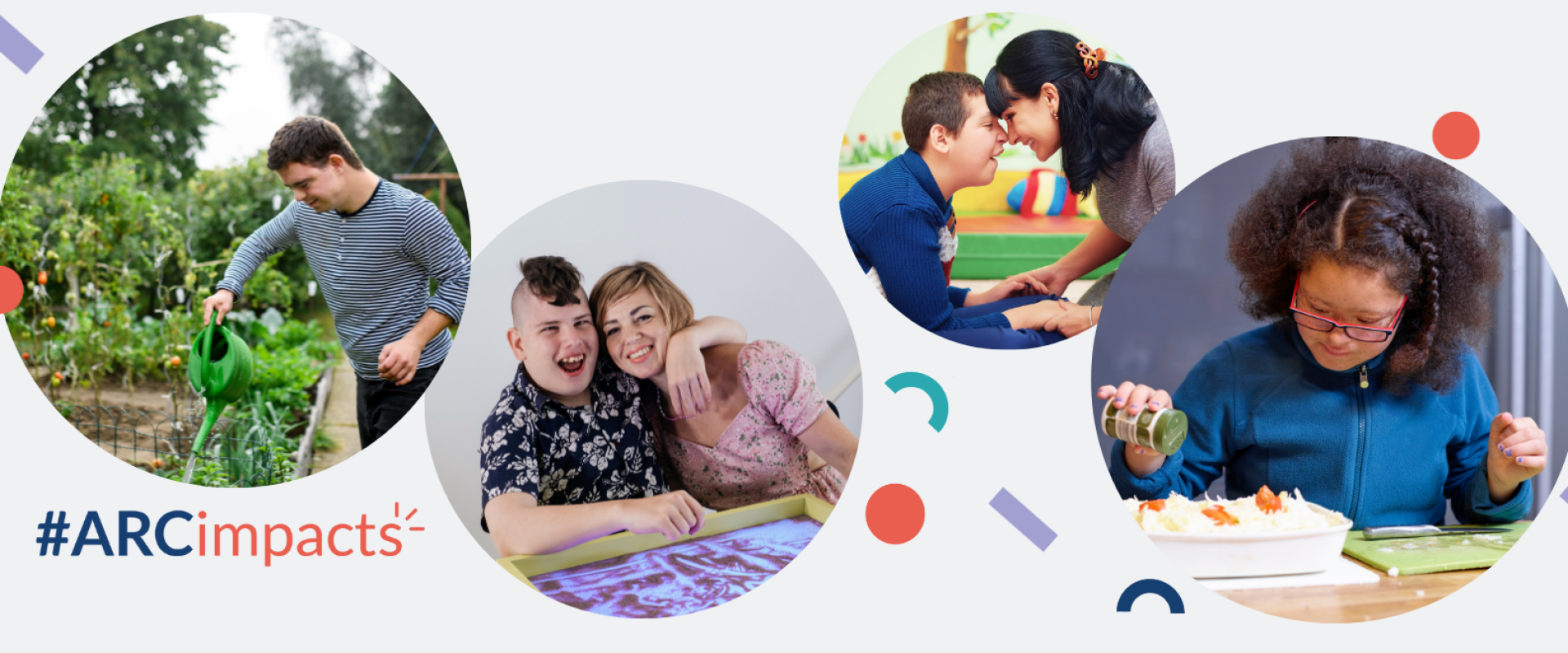 Many young people with severe learning disabilities have complex support needs around behaviour that can harm themselves or others, and lead to them being excluded from schools and communities. Some may move to costly residential care far away from home, which can disrupt families, schooling, and lead to poorer long-term outcomes. Positive Behaviour Support (PBS) is a well-established, multidisciplinary approach to support these young people and help them remain close to their families, schools, and communities.  
Not only will this have a hugely beneficial effect on their lives, but may eventually achieve an annual saving to the local health, care and education system of up to £2.5 million.
National policy and NICE guidance recommend approaches that allow young people to stay at home and provide care which incorporates the things that make them happy. PBS helps to reduce the incidence and impact of behaviour that leads to restriction and exclusion, through person-centred practice, promoting human rights, and making evidence-based decisions in partnership. This form of enhanced support can help families work effectively with a local network of health and social care professionals, to improve the lives of young people with complex needs.
ARC EoE research supported the development of an enhanced support team pilot working initially with eight families, led by ARC EoE (formerly CLAHRC) Fellow Dr Roland Casson.
Roland said: "With Fellowship programme support from ARC EoE, I worked with Dr Isabel Clare and Professor Tony Holland to set up a pilot project supported by the local authority, to evaluate how enhanced support might help young people remain at or close to home.
"Following the success of the pilot, we secured funding to continue to develop the team, working with more young people to gather further evidence of what works."
 
ARC EoE implementation leads Professors John Gabbay and Andrée le May helped to take this project further by establishing a facilitated community of practice (CoP) for PBS, bringing key people to work together for a successful roll-out across Cambridgeshire and Peterborough.
John said: "Roland's research, which was part of the East of England's applied research programme, showed a clear potential local benefit. It was an ideal candidate for one of the ARC's implementation CoPs. So we organised a small design group for researchers to meet senior health and social care managers to understand how the PBS approach could be implemented and evaluated in Peterborough, and to suggest who should be involved.
"The community of practice brought together people from all organisations involved in the care of young people with complex needs; local authority, voluntary sector, health and social care, education, and a local parents' support organisation."
 
Andrée said: "We helped them share their differing views, discuss the opportunities and challenges of PBS, and agree an implementation plan that included securing the funding and continually monitoring progress as the new service developed. It's fantastic to see the difference it is now making to young people and their families."
The Cambridgeshire and Peterborough Positive Behaviour Support Project brings together multi-disciplinary expertise from health and social care professionals. They work with young people and their families and networks to provide flexible and responsive support in their homes and community settings, with a clear, person-centred care plan - typically over a couple of years.
The team has been successful in ensuring most young people remain at (or close to) their homes and part of their community, with more choice and control, an improved quality of life, meaningful relationships and activities. A strong network is crucial to this success, with health and social care professionals, service leads, education staff and commissioners working together to deliver support.
Currently the Cambridgeshire and Peterborough Positive Behaviour Support team is led by speech and language therapist Sarah Artingstall.
"In total, 21 young people have been supported by our team since the project started, with six young people and their families being actively supported at present and capacity to take on more over the next few months. When recruitment is completed, we aim to provide intensive support to 12 young people every year across Cambridgeshire and Peterborough."
 
Bringing in more expertise from ARC EoE's Health Economics and Prioritisation in Health and Social Care theme, project leads John and Andrée invited researcher and interim theme lead Dr Adam Wagner to consider carrying out an economic analysis of PBS.
Adam said: "We agreed it would be useful to compare the PBS team costs to alternative support costs across local authority, health and education budgets, in a range of scenarios exploring potential impact over one to four years. We worked together on a report to share the results with commissioners and a much wider community, describing the methodology, key findings and limitations.
"By successfully supporting young people to stay in their communities, we projected that the PBS team may achieve annual cost savings of £1.7 - 2.5 million to the health, care and education system by their fourth year, under the considered scenarios.
We emphasised that value for money is only one of the many benefits of the PBS approach."
 
The Cambridgeshire and Peterborough PBS team have now secured permanent annual funding of £350,000 from the local authority and NHS. They are in the process of recruiting expertise in social work, educational or clinical psychology, speech and language therapy, occupational therapy, learning (intellectual) disabilities or mental health nursing, as well as an experienced family liaison worker.
ARC EoE are continuing to support the work of this team and are funding a short film about how PBS works with a local documentary filmmaker, to be co-produced with families and the team.
For further information about the Cambridgeshire and Peterborough Positive Behaviour Support Project, please contact: ARCoffice@cpft.nhs.uk